Captain Gary Cahill has admitted Chelsea would rather avoid Barcelona and Paris St Germain in the first knock-out round of the Champions League.
Chelsea drew 1-1 with Atletico Madrid on Tuesday night to relinquish the lead in Group C and finish as runners-up to Roma.
It means they will be drawn against a winner of another group in Monday's last-16 draw and, as UEFA regulations prohibit teams from the same nation facing each other in the first knockout round, Lionel Messi's Barca and Neymar's PSG are among the few possible opponents.
Head coach Antonio Conte and playmaker Eden Hazard appeared to welcome the prospect, but Cahill insisted his preference would be for such ties to come later in the competition.
"To get to and win the final, of course we have to beat the best teams," Cahill said in the London Evening Standard.
"But let's not lie as well, let's hope we dodge them and progress.
"You expect to see the very, very big teams later on. At this stage of the competition, those that qualify are top teams – you can't dodge anyone too much – but I hope the draw is a good one for us."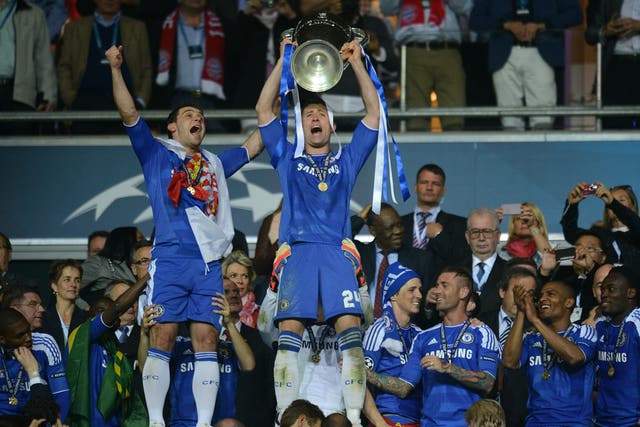 Cahill won the European Cup in 2012 with Chelsea, who remain the most recent English team to make the final. The Blues became the first holders to exit at the group stage the following season, responding to win the 2013 Europa League.
They won three straight group stages before exiting the competition to Atletico and PSG (twice) and were not in Europe in 2016-17.
On their return to continental competition, the Premier League champions' one point from two games against Roma proved costly as the Italians advanced as group winners with a superior head-to-head record.
And Cahill rued missed opportunities to beat Atletico, with goalkeeper Jan Oblak making a number of key saves for the visitors, who fell into the Europa League.
"We should have won that game," Cahill told Chelsea TV.
"How we've not won that game is incredible. The performance was good from us and their keeper had a fantastic game."
Chelsea next play at West Ham in the Premier League on Saturday, seeking to continue their run of six wins and a draw in the top flight since the mid-October loss at Crystal Palace.
Conte's focus through a period crowded with fixtures is to take a step-by-step approach. The Blues trail leaders Manchester City by 11 points.
"We have to go game by game and try to do our best," Conte said. "We have to show to deserve to go through to the next round in the Champions League.
"We have to show to deserve to fight until the end for the title. In this league, there is a team (City) doing an incredible path, otherwise we stay there.
"For us it's very important to look at ourselves."