Prince Harry is to champion Diana, Princess of Wales's anti-landmine cause as he supports a bid to rid the world of the dangerous explosives by 2025.
Harry is giving a keynote speech at a Kensington Palace reception on Tuesday to mark International Mine Awareness Day.
The Prince is expected to pay tribute to his late mother's work at the Landmine Free World 2025 event – ahead of the 20th anniversary of the Princess's death this year.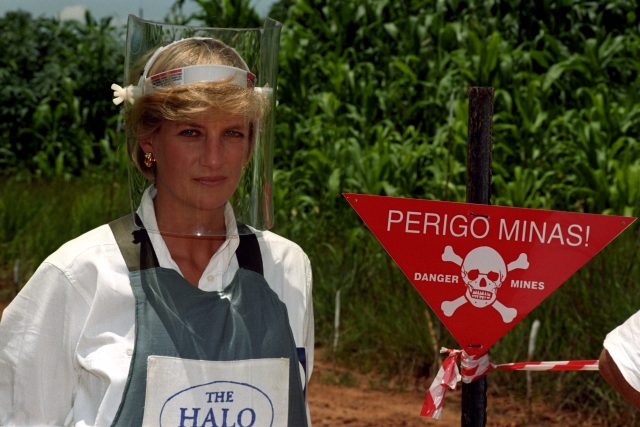 Just months before she died in a car crash in 1997, Diana, wearing a protective visor and vest, walked through a mine field in Angola being cleared by the HALO Trust.
She spoke out vociferously against the sale and use of landmines, and controversially called for an international ban on the devices during her trip, which led to the then junior defence minister Earl Howe branding her "ill-informed" and a "loose cannon that Her Majesty's government did not need".
The Princess's last overseas tour was to Bosnia in August 1997, when she met victims of the weapons.
Harry, who became patron of the HALO Trust's 25th Anniversary Appeal, has followed in his mother's footsteps by visiting mine fields in Angola and Mozambique.
A Kensington Palace spokesman said: "In the year marking the 20th anniversary of the Princess' death, Prince Harry is pleased to have this moment to recognise the significant contribution his mother made in this field, the progress which has been made by MAG (Mines Advisory Group), HALO, the UK Government and other organisations, and the opportunity to continue raising awareness of making the world landmine-free by 2025."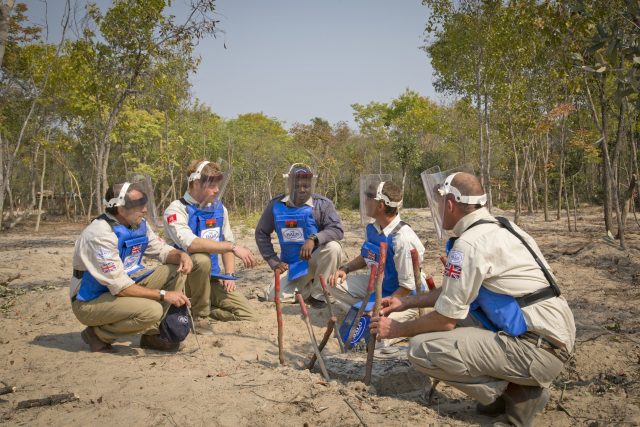 The reception, hosted by the HALO Trust and the Mines Advisory Group, will also commemorate the 20th anniversary of the Anti-Personnel Mine Ban Treaty.
In December 1997, 128 countries signed the Ottawa Treaty to ban the use and production of anti-personnel mines.
Many of those involved in the 1997 campaign will attend the reception, along with senior representatives of governments who support international mine action. International Development Secretary Priti Patel will be among the speakers.
Nearly 30 countries have been declared mine-free in the last 20 years, but more than 60 million people are estimated to still live with the daily fear of unexploded munitions.