The Football Association is working to discover the extent of the Fancy Bears hack which made revelations about football's anti-doping procedures.
Fancy Bears have previously published details of therapeutic use exemptions (TUEs) – essentially a doctor's note permitting the use of an otherwise-banned substance to treat a medical condition – in Olympic sports.
And Tuesday's publication of hacked data was the Fancy Bears' first disclosure in football. Carlos Tevez, Juan Veron and Dirk Kuyt were named as three of 25 players permitted to use otherwise-banned medicines during the 2010 World Cup.
The latest hack includes an email from the FA's head of integrity, Jenni Kennedy, to world governing body FIFA regarding four anti-doping cases in May 2017.
The governing body said it was "disappointed" the information had been leaked given two of the cases are ongoing, relating to two non-league footballers.
Of those resolved, one shows Middlesbrough's George Friend received triamcinolone through a "legitimate method", with UK Anti-Doping determining no anti-doping rule violation had occurred.
The other shows Zesh Rehman, then of Gillingham, received a retrospective TUE for prednisolone. It was prescribed due to urticaria, or hives, which is a bumpy and uncomfortable rash.
The FA said: "The Football Association is disappointed that strictly confidential information has been released into the public domain. The details of ongoing cases cannot be discussed or disclosed until due legal process has been completed.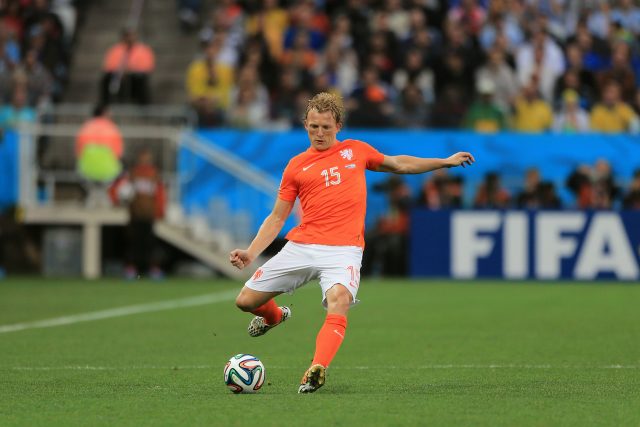 "In the event that an Anti-Doping Rule Violation has been committed, full details will be published on The FA website in line with The World Anti-Doping Code. Additionally, it is inappropriate to publish information relating to personal medical conditions or medications and we will work alongside our partners to ascertain the extent of this matter."
The Russian hackers also claimed there were 160 adverse analytical findings – or positive doping tests – in 2015 in football. Of the four UK failures, three were for cocaine and one for ecstasy.
Fancy Bears first hacked World Anti-Doping Agency files in September last year.
Five-time Olympic champion and 2012 Tour de France winner Sir Bradley Wiggins was forced to defend himself following the publication of his medical records, which revealed three TUEs for triamcinolone ahead of three of his biggest races in 2011, 2012 and 2013. Wiggins insisted the use of the corticosteroid was medically necessary due to a pollen allergy which aggravated his asthma.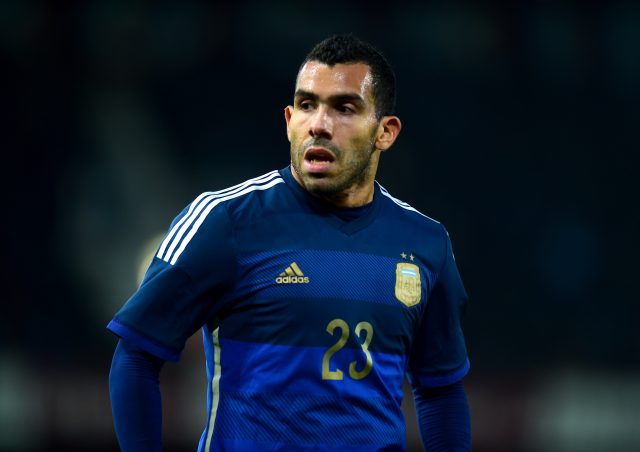 No England players were listed and there is no suggestion of wrongdoing on the part of those named.
Tevez, who has played for Manchester United, Manchester City and West Ham, former Chelsea and United playmaker Veron and ex-United defender Gabriel Heinze all declared the use of Betamethasone, a corticosteroid with a variety of uses.
It does not feature directly on WADA's prohibited list, but is banned dependent on the concentration detected, and is covered in section nine of the list. That reads: "All glucocorticoids are prohibited when administered by oral, intravenous, intramuscular or rectal routes."
Former Liverpool and Holland forward Kuyt was revealed to have used dexamethasone, apparently for pain relief due to dentistry issue with his root canal.
FIFA said in a statement: "FIFA condemns in the strongest terms the publication by the Fancy Bears group of information obtained illegally, particularly personal and medical data from athletes.
"The release of such information constitutes a clear violation of the athletes privacy and puts at risk the ongoing fight against doping.
"All potential violations of the anti-doping regulations are handled by FIFA in accordance with WADA regulations."
WADA insisted its system had not been breached and condemned Fancy Bears.
WADA said in a statement: "As WADA takes data privacy very seriously, the Agency immediately examined the information; and, was quickly able to determine that it is not housed in WADA's Anti-Doping Administration & Management System (ADAMS).
"Stakeholders can rest assured that ADAMS remains secure.
"We take this opportunity to reiterate that the TUE process is a means by which an athlete can obtain approval to use a prescribed prohibited substance or method for the treatment of a legitimate medical condition. The TUE programme is a rigorous and necessary part of elite sport, which has overwhelming acceptance from athletes, physicians and all anti-doping stakeholders worldwide.
"This criminal activity undertaken by the cyber espionage group, which seeks to undermine the TUE programme and the work of WADA and its partners in the protection of clean sport, is a clear violation of athletes' rights."